UNWTO and Bangladesh called the conference on Buddhism related tourism-Wakayama-U shared Japan's cases with international tourism society-
"The International Conference on Developing Sustainable and Inclusive Buddhist Heritage and Pilgrimages Circuits in South Asia's Buddhist Heartland" was held on the 27th and 28th October in Dhaka, Bangladesh and Prof. Kumi Kato and Mr Takuya Fujii participated in this conference from Center for Tourism Research, Wakayama University.
This conference was very well attended and attracted a wide range of audience including policy makers, people from industries, NGOs, and international organizations, academia, and the media. Diverse range of ideas and insights were shared to design a road map of development and promotion of Buddhism related tourism in South Asia.
At the conference, Prof. Kato presented Japan's Buddhism related tourism cases such as "Koyasan", as well as "Kumano-kodo", ancient pilgrimage routes and she highlighted their uniqueness and challenges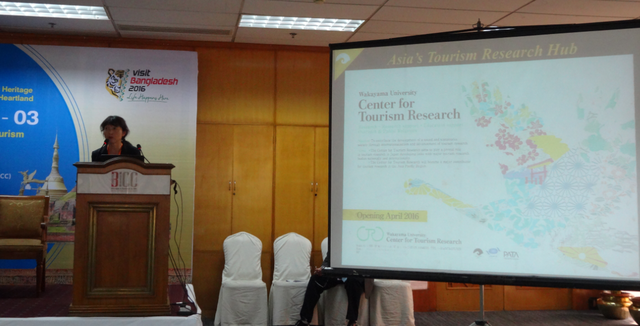 Prof. Kumi Kato at the conference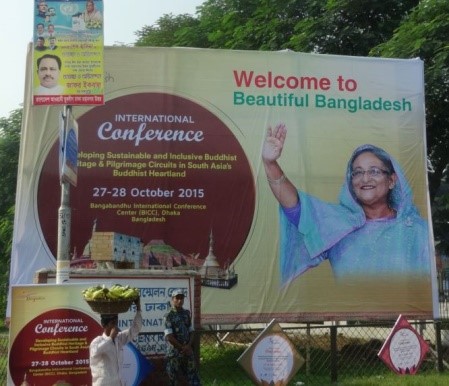 Advertising on the conference in Downtown Dhaka