[Conference presentation] 2016 International Conference of Asian Marketing Associations
Dr. Kaede Sano (Wakayama University), sub-leader of Tourism Management Research Unit at Center for Tourism Research, presented a research paper at the International Conference of Asian Marketing Associations (ICAMA) in Beijing on October 21, 2016.
The paper titled "Does social media really enhance relationship with customers? Understanding the effects of SCRM in Japan's Tourism Industry" was presented in Marketing StrategyⅠSession The paper won the Best Paper Award, which was presented at the end of the conference.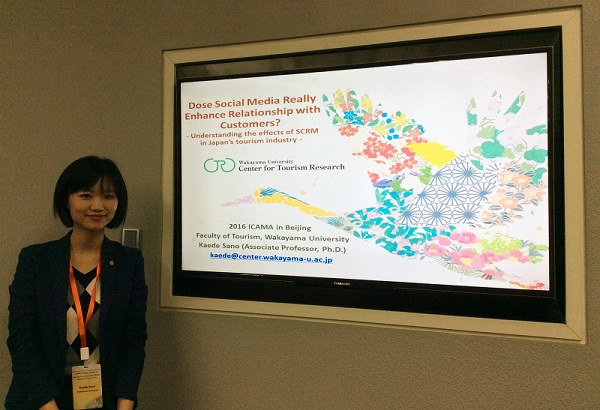 Social customer relationship management (SCRM) as a new paradigm has appeared in customer relationship management (CRM) systems as a result of the development of Web 2.0. The tourism industry is a pioneering industry in Japan in utilizing social media to enhance relationships with customers. Compared with other developed countries, Japan is still in the early stage of utilizing SCRM. This study analyzes the effects of social media commodification in the tourism industry on both the company and the customer, clarifies the gap between company and customer, and explores SCRM strategies. To achieve the research purpose, two nationwide online surveys have been conducted, which revealed in relation to SCRM that companies expect customers to have a feeling of belonging and a willingness to communicate with companies via social media (affective factors), whereas customers tend to emphasize discounts and campaigns (economic factors) when interacting with companies via social media. Therefore, this study also recommends SCRM strategies for closing the gap between company and customer.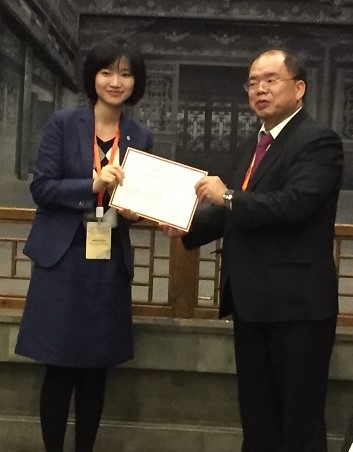 ---
ICAMA is organized by three major Asian marketing academic associations from China, Japan, and Korea. The first ICAMA was held in Seoul, Korea in 2014 and the second ICAMA in Tokyo, Japan in 2015. The third ICAMA was held at Guanghua School of Management in Beijing, China in 2016 with the conference theme, "Marketing Innovation in Asian Markets: Challenges and Opportunities". Researchers interested in marketing in Asia are all welcome to present their work.
2016 ICAMA Official Website: http://www.icama2016.gsm.pku.edu.cn/page.php?id=16