[Event report] Wakayama University students contributed to the UNWTO Affiliate Booth Exhibition at the Tourism EXPO JAPAN 2017
At the promotional booth exhibition by the UN World Tourism Organization (UNWTO) at the Tourism EXPO Japan 2017 (TEJ2017), organized by Japan Association for Travel Agents (JATA), Japan Travel and Tourism Association (JTTA) and Japan National Tourism Organization (JNTO) from 22nd to 24th September in Tokyo, five students from Wakayama University, a member of UNWTO affiliate program, contributed to the operation of the booth exhibition.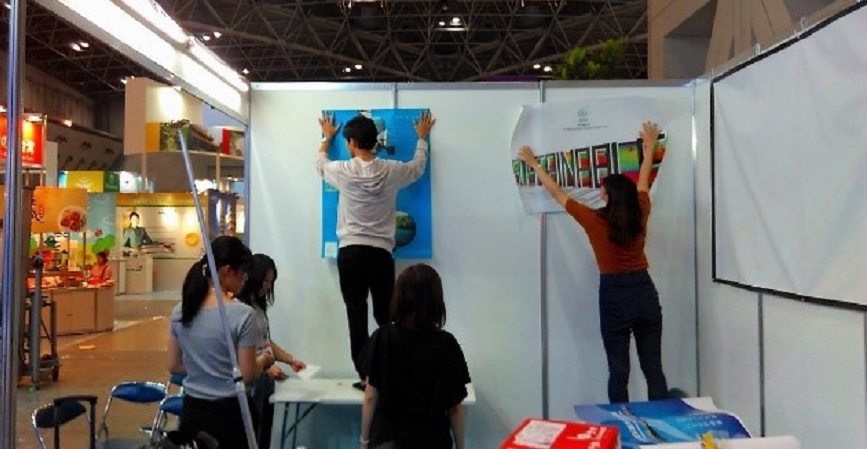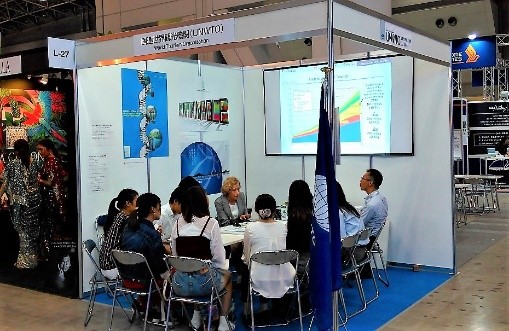 Preparation for the booth (Left), Special seminar for tourism students (Right)
At the booth tourism stakeholders from private, public and academic fields were invited to participate in special workshops organised for tourism students. In one of the seminars, our students introduced their activities on the UNWTO's program and circulated official materials such as "Japanese version of the Tips for Responsible Traveller" issued by the UNWTO Regional Support Office for Asia and the Pacific as well as their own publication "What is Tourism Ethics?", produced by our student volunteers to promote values of "Global Code of Ethics for Tourism" specifically for younger generations.
Related pages
Tips for Responsible Traveller
Tips for Responsible Traveller (Japanese version)
Global Code of Ethics for Tourism