[Conference presentation] Presented papers at the CAUTHE Annual Conference 2018 in Newcastle, Australia
Six researchers (Prof. Yumi Oura, Prof. Michiyo Yoshida, Prof. Yuji Yashima, A/Prof. Kaede Sano, A/Prof. Adam Doering and Dr Hayato Nagai) and Assistant Coordinator Ms. Misato Murano from Wakayama University's Center for Tourism Research (CTR) as well as Wakayama University's Distinguished University Professor Brent W. Ritchie (University of Queensland) and CTR Visiting Fellow, A/Prof. Emi Makino attended the 28th Council for Australasian Tourism and Hospitality Education (CAUTHE) annual conference hosted by the University of Newcastle in Australia between 5 and 8 February 2018. During the four-day conference, the CTR researchers presented their papers and actively discussed and exchange their research ideas with researchers from around the world.
Presented papers that Wakayama University's researchers were involved:
Ÿ   The increased usage of the English term 'DMO in a Japanese context: An analysis of five major national newspapers. (Hayato Nagai, Emi Makino, Sho Kashiwagi, Adam Doering and Yuji Yashima)
Ÿ   Life, leisure and tourism in the wake of disaster: Living with Fukushima's "contaminated" sea. (Adam Doering, Kumi Kato, Clifton Evers, James Davoll and Simon Wearne)
Ÿ   Exploring how travel blogs influence solo Chinese tourists to visit Japan: A netnographic study of Chinese tourist's travel blogs. (Kaede Sano)
Ÿ   The challenges of protecting international tourists in Japan: The development of a hazard information system. (Hayato Nagai, Brent Ritchie, Kaede Sano and Takashi Yoshino)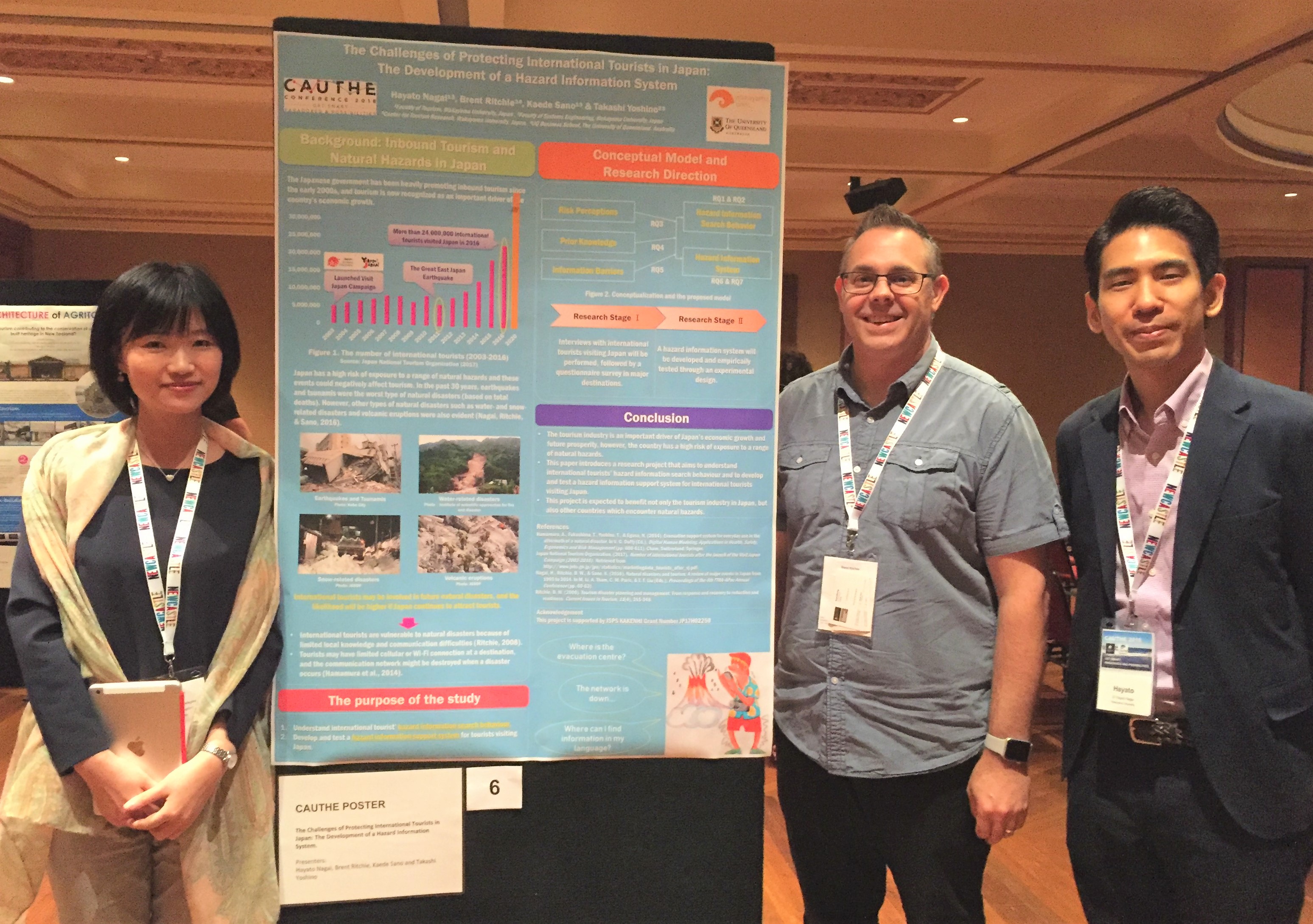 From left: A/Prof. Kaede Sano, Prof. Brent W. Ritchie and Dr. Hayato Nagai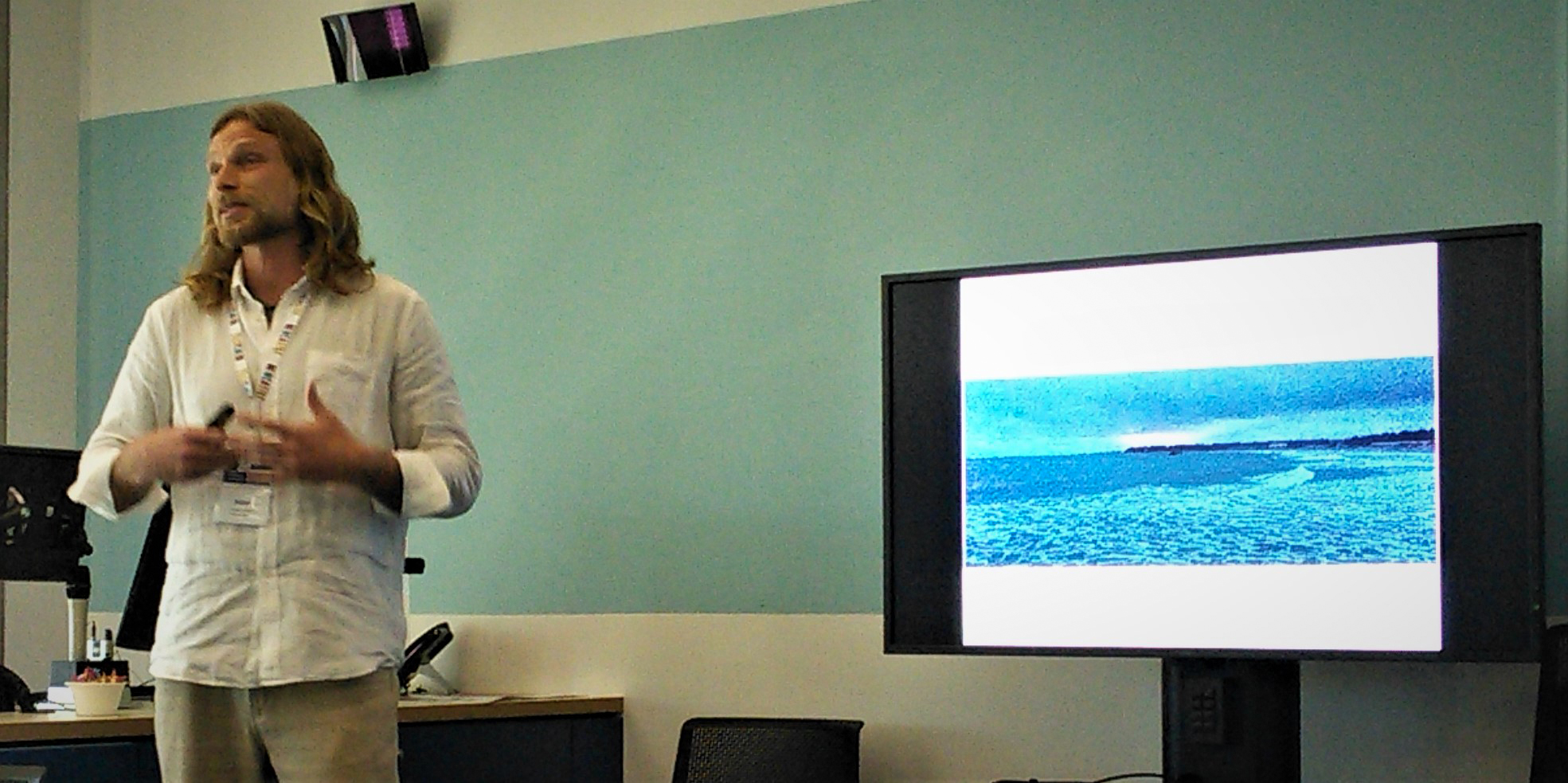 A/Prof. Adam Doering
CAUTHE is one of the most active international academic associations in the field of tourism and hospitality and publishes one of the leading international journals 'Journal of Hospitality and Tourism Management'. This year's conference attracted about 200 researchers and more than 140 papers were presented. A wide range of programs from a poster session, PhD/ECR workshops to the Great Debate makes this conference energetic and worthwhile for both early and established researchers.
◆CAUTHE Annual Conference 2018 official website http://www.newcastle.edu.au/about-uon/governance-and-leadership/faculties-and-schools/faculty-of-business-and-law/conferences/cauthe-2018
◆CAUTHE official website http://cauthe.org/