Meanings of Leisure in Japan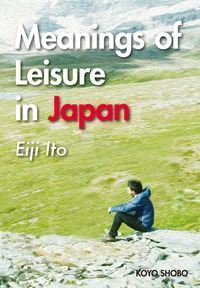 A book written by Dr. Eiji Ito (Wakayama University) has been published by Koyo Shobo.
――Accumulated knowledge in leisure studies overemphasizes Western samples and perspectives, and little research has been conducted in Japanese cultural contexts. This book, therefore, discusses contemporary meanings of leisure in Japan by conducting cross-cultural research and by employing culturally-informed psychological theories.
Title
Meanings of Leisure in Japan
Author
Eiji Ito, Faculty of Tourism, Wakayama University, Wakayama, Japan
Source
Koyo Shobo
20 October, 2018
ISBN: 9784771031005
130 pages