[Event report] 11th Art&Tur - International Tourism Film Festival
CTR researcher, Dr. Tsuyoshi Kigawa and his team from Wakayama University attended the 11th Art&Tur - International Tourism Film Festival held in Leiria, Portugal from 23rd October, 2018.
The festival is a member of CIFFT (International Committee Tourism Film Festivals) which is endorsed by international tourism entities such as UNWTO and ETC. This year's event was structured in three programs; Competition, Forum and Factory. What made the Art&Tur Festival unique was the Forum which consisted of workshops and lectures by renowned expertise including academics. The Art&Factory was also developed this year to extend the dynamism of the five days film event. Contestants produced new destination promotion films to be premiered during the festival within limited time and regulations.
The Japanese team joined the Factory program and competed with other five teams from around the world. The scholars made vigorous efforts among professional film makers, and received good opinions from audiences.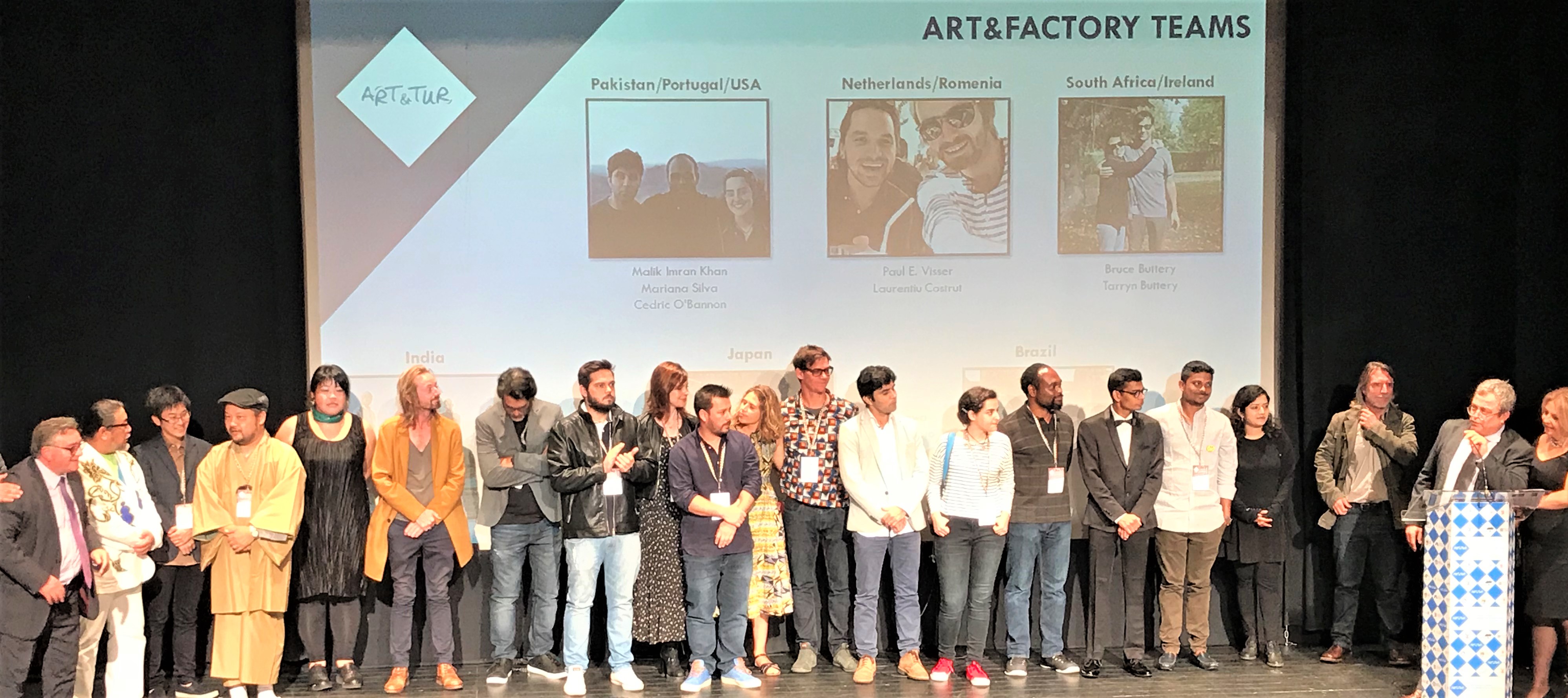 Dr. Kigawa hopes to develop an international tourism film festival in Japan and create a rich culture of higher quality audiovisual production.
◆11th ART&TUR - International Tourism Film Festival
 http://www.aptur.net/artetur/texto.php?cat=5&lang=uk