[Conference presentation] Presented papers at APTA 2019
The 25th Asia Pacific Tourism Association Conference (APTA 2019) was held between 1st and 4th July in Da Nang, Vietnam. 212delegates from 25 countries and regions from around the world attended this annual gathering.
From Wakayama University, CTR researchers, Dr. Eiji Ito (Faculty of Tourism) and Dr. Hayato Nagai (Faculty of Tourism) presented each co-authored paper at a stand-up session and a poster session, respectively. A PhD student, Mr. Mina Shafiek also presented a paper at a thesis-in-progress session.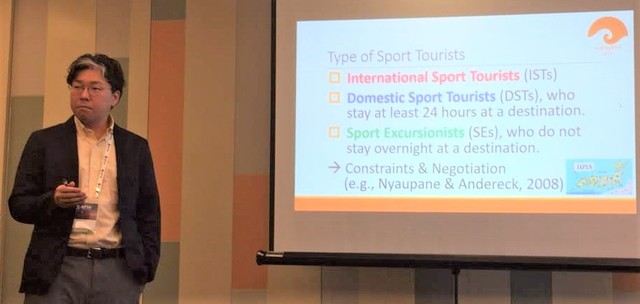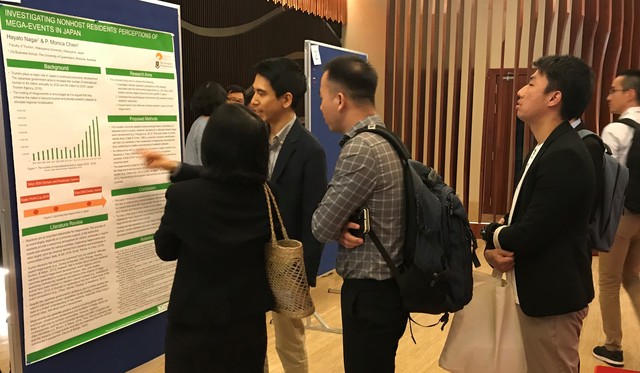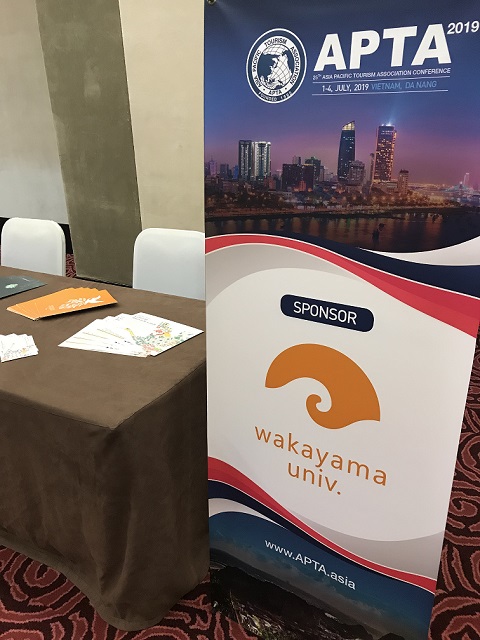 CTR has been a sponsor for the APTA Annual Conference since 2015. Wakayama University has been increasingly recognized by many researchers through organizational logo exposure and networking in addition to the research presentations.
Papers presented by Wakayama University's researchers and student:
Similarities and Differences in Constraints and Constraint Negotiation among Japanese Sport Tourists: The Case of Masters Games Participants (Eiji Ito and Shintaro Kono)
Investigating Nonhost Residents' Perceptions of Mega-events in Japan (Hayato Nagai and Monica Chien) *This work was supported by the 2018 CTR Research Support Program.
Tourism and Gender Roles in a Conservative Community Case Study of Siwa Oasis, Egypt (Mina Shafiek)
◆APTA 2019 https://www.apta2019.org/