[Conference presentation] Critical Tourism Studies VIII, Universitat de les Illes Balears, Ibiza, Spain
The Critical Tourism Studies movement held its 8th conference at the University of the Balearic Islands from 24-28 June, 2019. The conference theme was Pride and Prejudice: Que(e)rying Tourism Hope. In total, around 150 delegates attended from all over the globe with the opening keynote delivered by Prof. Alison Macintosh (Auckland University of Technology, New Zealand) and Prof. Paul Lynch (Edinburgh Napier University, Scotland).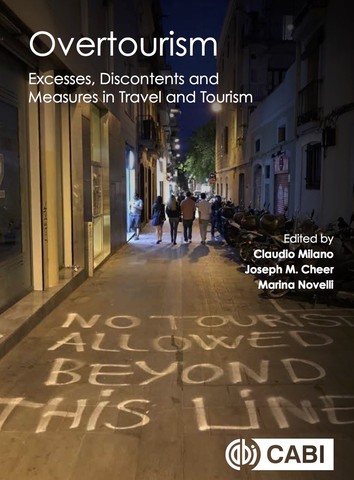 Wakayama University's Prof. Joseph Cheer launched his new book, Overtourism: Excesses, Discontents and Measures in Travel and Tourism and convened a panel discussion on overtourism around the globe. This was co-edited with Prof. Claudio Milano (University of Lleida, Spain) Prof. Marina Novelli (University of Brighton, UK) and published by CABI (2019) – see https://www.cabi.org/bookshop/book/9781786399823.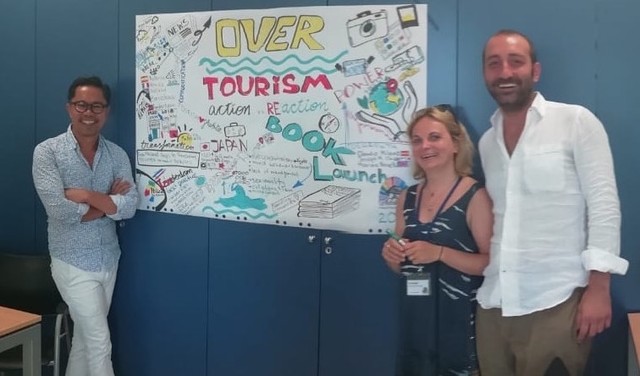 Prof. Joseph Cheer and Prof. Claudio Milano, with illustrator Dr. Yana Wengel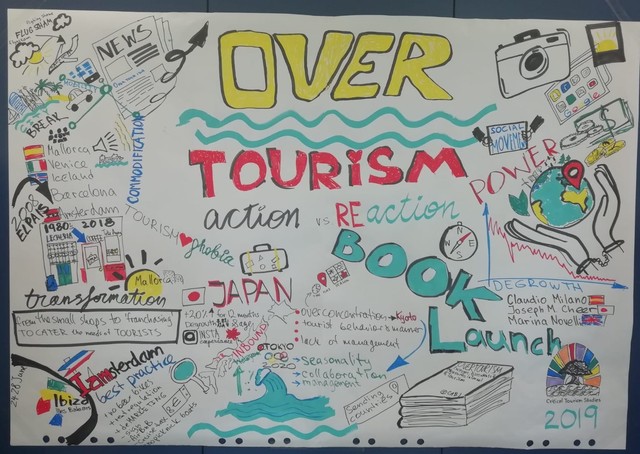 Illustration of book launch and panel presentation
Other representatives from Wakayama University included Prof. Kumi Kato and doctoral candidates Ms. Minako Okada and Ms. Yoko Seto, currently undertaking fieldwork in Spain.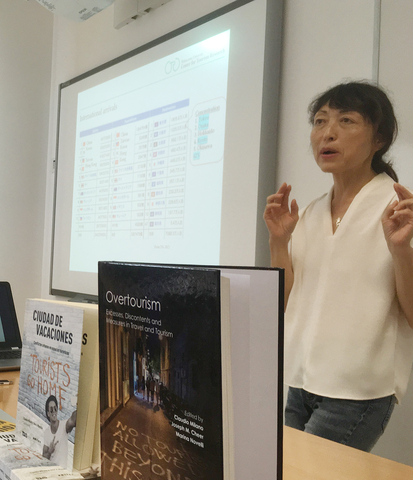 Prof. Kumi Kato talking about overtourism in Japan
◆Critical Tourism Studies VIII https://www.criticaltourismstudies.info/