[Conference presentation] Presented papers at the CAUTHE Annual Conference 2020 in Auckland, New Zealand
CTR researchers, Prof. Joseph Cheer, A/Prof. Kaede Sano, A/Prof. Nozomi Saito (CTR Visiting Fellow) attended the 30th Council for Australasian Tourism and Hospitality Education (CAUTHE) annual conference between 10 and 13 February 2020 in Auckland, New Zealand. During the four-day conference, the CTR researchers presented their papers and actively discussed and exchange their research ideas with researchers from around the world.
Presented papers that CTR researchers were involved:
Children at work in the global tourism supply chain: A modern slavery perspective (Joseph Cheer)
Also in your mind? On the relevance of cognitive strategies to negotiate travel constraints (Marion Karl, Brent Ritchie, Lintje Sie)
A method of visualizing the tourism business ecosystem utilizing the customer value chain analysis (Nozomi Saito, Nobuyuki Kobayashi, Lisa Ruhanen, Seiko Shirasaka)
Managing tourists' perceptions of control in the business ecosystem of smart tourism (Hiroki Sano, Kaede Sano, Shuichi Nagata)
Exploring the role of a local official cartoon character in DMOs' social media marketing: The case of Wakapan in Wakayama Prefecture, Japan (Kaede Sano, Yuji Yashima, IpKin Anthony Wong, Hajime Takebayashi)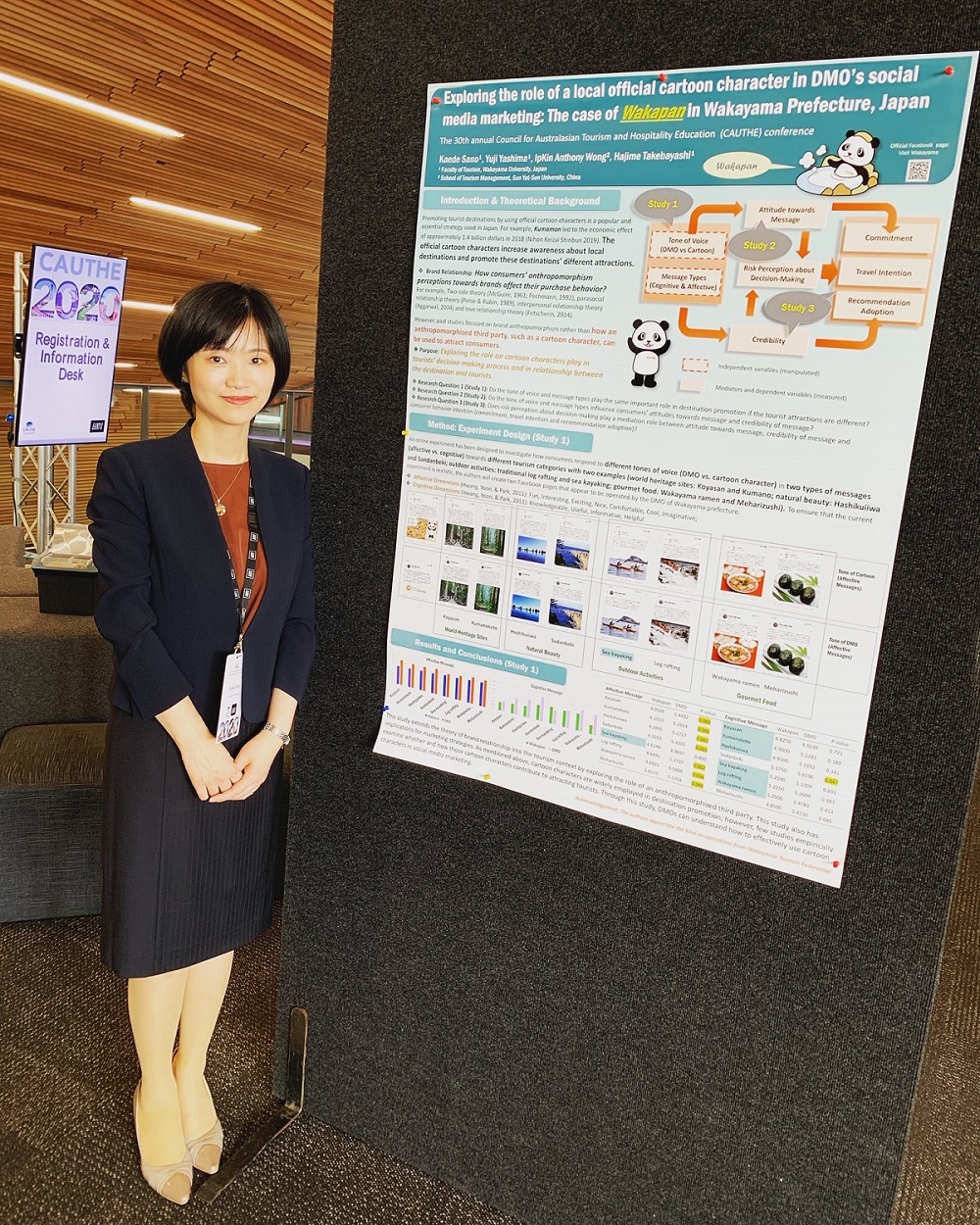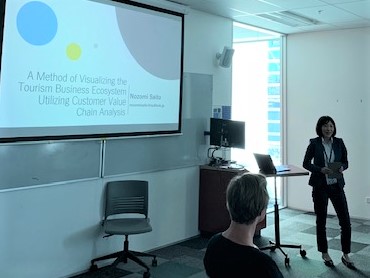 (A/Prof. Kaede Sano)             (A/Prof. Nozomi Saito)
The 31st annual conference will be held at Fremantle in Australia from 8-11 February 2021.
◆CAUTHE Annual Conference 2020 official website https://www.cauthe2020.org/
◆CAUTHE official website http://cauthe.org/