Webinar recording 'COVID: Travel and Tourism' uploaded
We are pleased to announce that the webinar recording of 'COVID: Travel and Tourism' featuring Prof. Brent W. Ritchie (University of Queensland) and Mr. Trevor Weltman (PATA) is now available online.
The presentation slides are also available to download until August 18. Please feel free to use the data for your teaching and research purposes.
---
Wakayama-CTR Webinar Series 2020
Tourism, Sustainability and Recovery: Asia Pacific Expert Outlook
Vol.1 'COVID: Travel and Tourism'
https://www.wakayama-u.ac.jp/en/ctr/research/webinar/index.html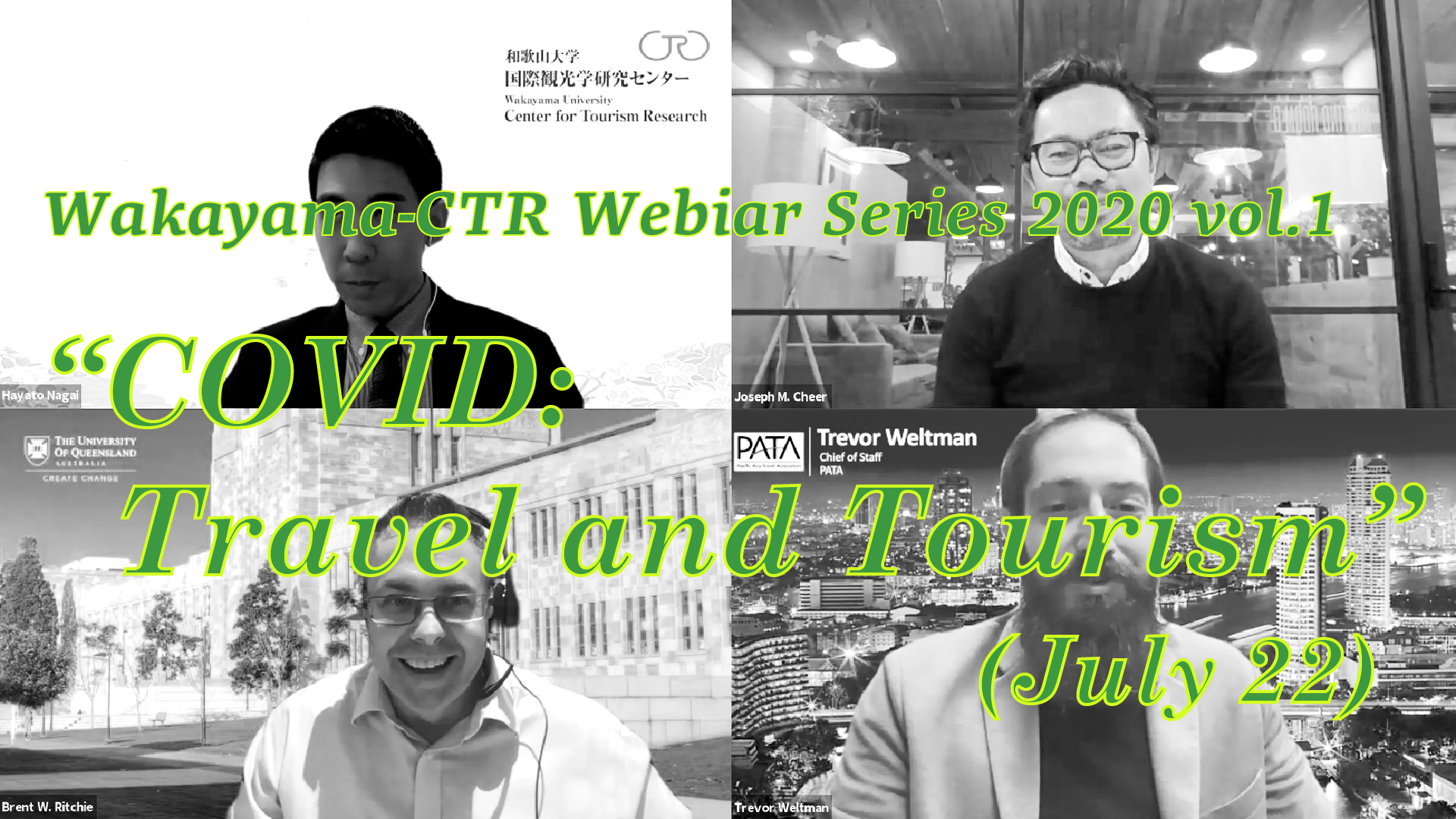 The next webinar will be broadcasted live on August 19.
Details will be posted on our website and the official LinkedIn page.
Related article