[Webinar] Recovering sustainably, global lessons for Japan's tourism industry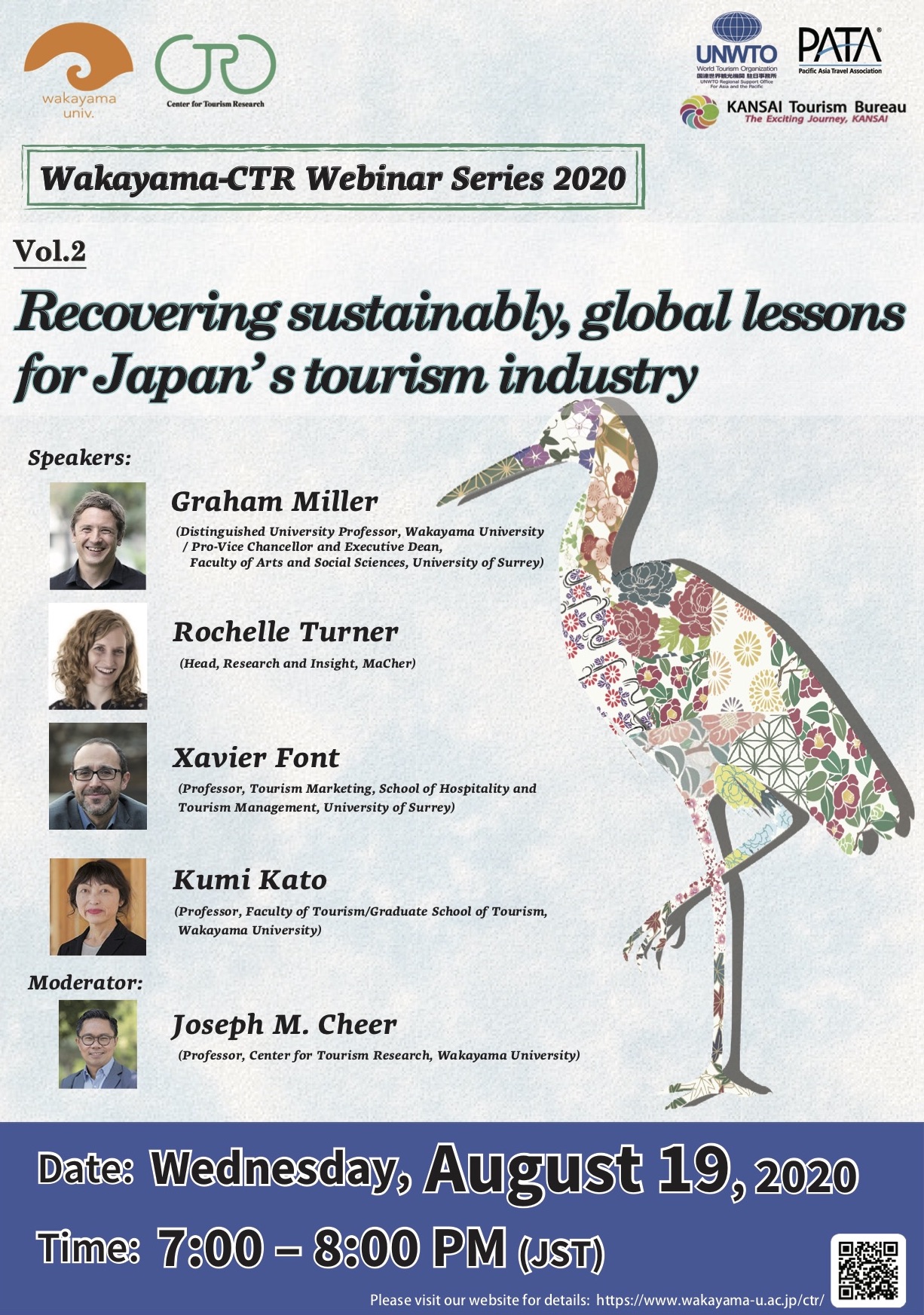 Flyer(Download/PDF file)
Center for Tourism Research (CTR), Wakayama University hosts webinar series from Japan inviting prominent tourism scholars around the world.
Following the success of the first seminar, Dr. Graham Miller (Distinguished University Professor of Wakayama University / Professor of University of Surrey, UK) focusing on the COVID-19 pandemic and sustainable tourism recovery.
Register now and join us for free.
Theme
Wakayama-CTR Webinar Series 2020
Tourism, Sustainability and Recovery: Asia Pacific Expert Outlook
Vol.2 'Recovering sustainably, global lessons for Japan's tourism industry'
Overview
COVID-19 brings an opportunity to question what tourism is for, the kind of tourism that will be best for our future and how structures and systems need to adapt in order to get there.
This discussion will showcase positive examples where tourism has changed for the better across the world and the steps taken in the process. It will share information on the consumer attitudes and behaviours that are driving purchasing decisions and it will highlight how the use of Big Data in providing timely and granular data can improve decision-making for recovery at a time when there are no precedents to fall back on.
The presentation will conclude with the results of a survey of over 600 Japanese DMOs. This survey shows Japan's destinations' current position on sustainability and the level to which they are equipped for adapting to future risks and supporting a future sustainable tourism industry for Japan.
Date
Wednesday, August 19
Time
7:00~8:00PM (JST, GMT+9)
Venue
Zoom Webinar (online)
Please update your Zoom app to the latest version for privacy and security.
Please check the Zoom official website.
Speaker

Dr. Graham Miller (Distinguished University Professor, Wakayama University / Pro-Vice Chancellor and Executive Dean, Faculty of Arts and Social Sciences, University of Surrey, UK)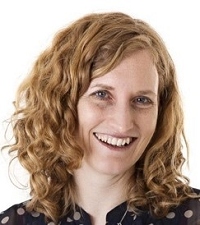 Ms. Rochelle Turner (Head, Research and Insight, MaCher, USA)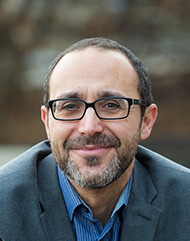 Dr. Xavier Font (Professor, Tourism Marketing, School of Hospitality and Tourism Management, University of Surrey, UK)

Dr. Kumi Kato (Professor, Faculty of Tourism/Graduate School of Tourism, Wakayama University, Japan)
Moderator

Dr. Joseph M. Cheer (Professor, Center for Tourism Research, Wakayama University, Japan)
Registration
Secure your 'seat' here by August 18
*Since the space is limited, the registration may close before the due date.
*We will handle your contact details in line with our Privacy Policy .
Organizer
Center for Tourism Research, Wakayama University
Supporters
UNWTO Regional Support Office for Asia and the Pacific
Pacific Asia Travel Association (PATA)
Kansai Tourism Bureau
Contact
Center for Tourism Research, Wakayama University
Sakaedani 930, Wakayama-city 640-8510, JAPAN
E-mail *Click here to the Contact page.
---
Related article