[Research column] (Vol.2) The COVID-19 pandemic impact on Japanese inbound tourism
The novel coronavirus (COVID-19), which was first reported on December 31st, 2019, in Wuhan China, was declared by the World Health Organization as a global pandemic on March 11th, 2020, after a widespread infection across the globe. The ensuing travel restrictions have deeply affected the tourism industry, with the UNWTO reporting a fall of 97% in international tourist arrivals in April 2020. This unprecedented crisis has curtailed the demand for travel and is expected to change the way people travel and behave, as well as creating new alternatives for visitors, who may now travel shorter distance, or substitute physical travel through virtual technology.
The development of Japanese inbound tourism industry is a relatively new phenomenon and has accelerated since the run of the century where in 2005 the country had 5 million tourists as compared to nearly 32 million by the end of 2019. During the postwar period, Japan was characterized by its outbound tourism development, as its citizens utilized their newly acquired wealth and leisure to travel around the world. For example, the number of Japanese departures increased from 3.9 million in 1980 to 10 million in 1989 (Soshiroda, 2005). The burst of the 'bubble economy' in the 1990s shifted tourism policies towards inbound tourism, which was seen as a way to revitalize the lagging Japanese economy.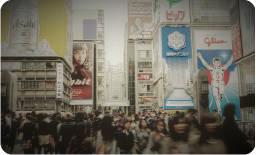 According to official data from the Japan National Tourism Organization (JNTO), the growth of inbound tourism to Japan has dramatically increased in the last eight years, following a firm national policy manifested through different initiatives such as the Visit Japan Campaign (2003), promulgation of the new Tourism Nation Promotion Basic Law (2007), the establishment of the Tourism Nation Promotion Basic Plan (2007; later updated on 2012), and the formation of the Japan Tourism Agency under the Ministry of Land, Infrastructure, Transport and Tourism (2008). The country's current inbound tourism policy is mainly centered on East Asian markets such as China, Taiwan, South Korea and the different nations of Southeast Asia. The reason is simple: these countries provide a huge number of visitors who tend to be high spenders and they are geographically located closer to Japan. For example, during 2019 Chinese tourists spent an average of around ¥212,810 (around $US2,000), while the overall spending per capita by international tourists was ¥158,531 (around $US1,500), The Japanese government also promotes the MICE (Meeting, Incentive, Convention, Event) sector to further stimulate high yielding inbound tourism.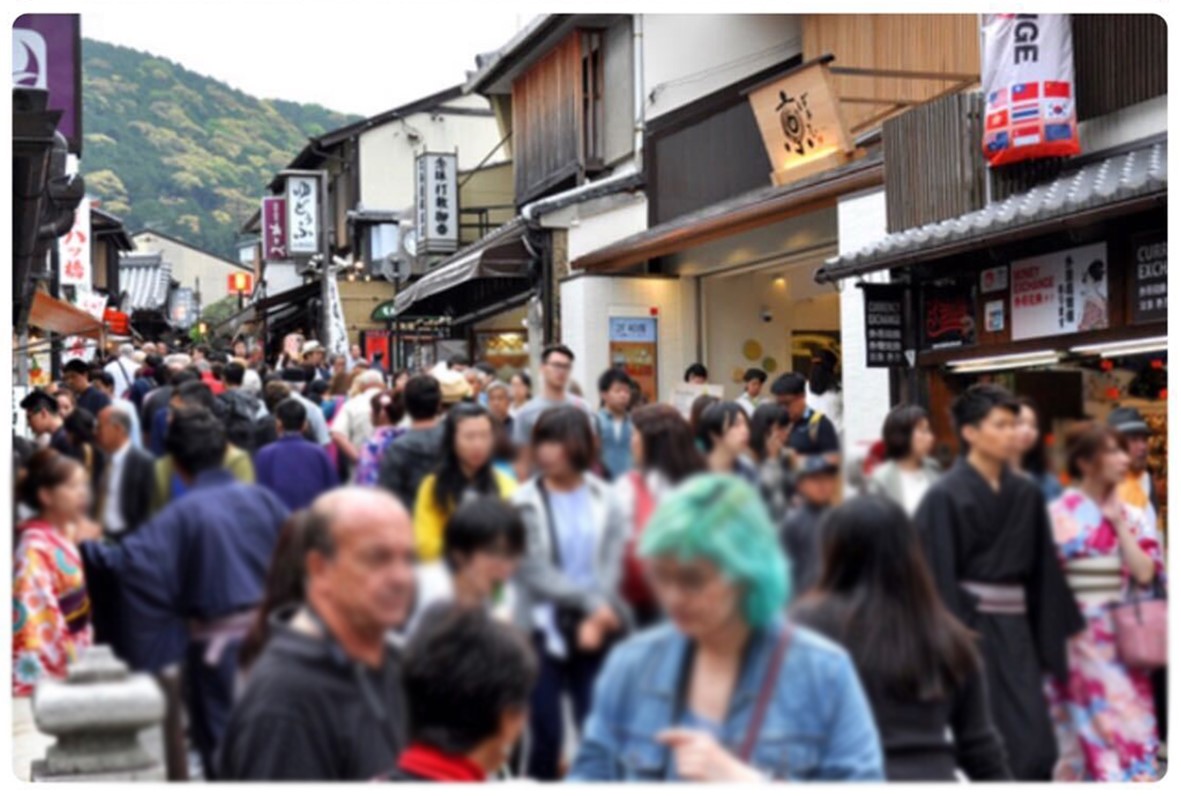 Still, this outstanding development came with its drawbacks. Media reports highlight that popular tourism destinations had become overrun by inbound tourists and the so-called bad manners of tourists also underlined the complaints of locals. This situation has been named in English as 'overtourism', but in Japan it has a different name: tourism pollution (観光公害). Perhaps the most emblematic case was the famed city of Kyoto, a centuries-old city populated with ancient temples. Its status as the established residence of the imperial family, ancient history, vital cultural heritage and good accessibility quickly made it a destination of choice for international visitors. However, in recent years the frantic development of inbound tourism began to exasperate Kyoto's usually welcoming residents. Common complaints included the sheer number of tourists present in the city, along with their negative impact on the city's public transport network, residents' quality of life and environment. The main tourist sites of Kyoto, such as the Golden Pavilion and the Kiyomizu-dera temple, were also usually overcrowded. This situation also posed a considerable risk to the tourism resources themselves, as they risked permanent damage due to the increasing inflow of visitors. The case of Kyoto is, however, hardly an exception, as similar overtourism situations have already been reported in other important destinations such as Venice and Barcelona (Seraphin et al, 2018).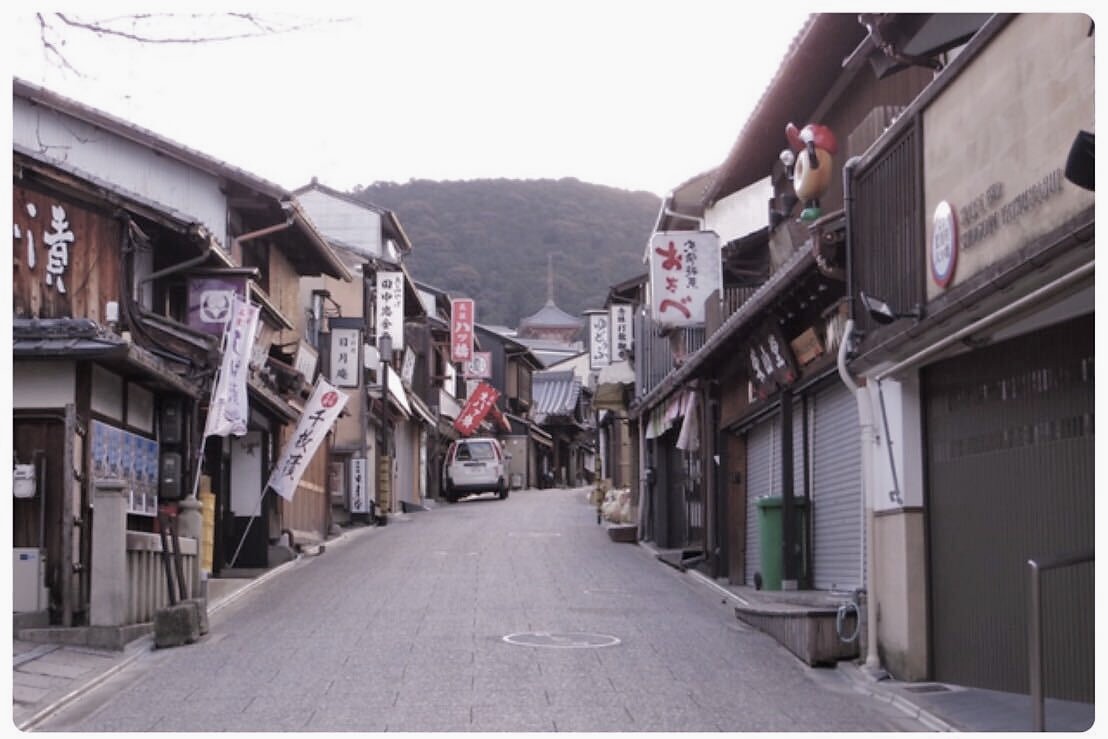 The COVID-19 outbreak completely changed this situation in a mere matter of months. Going back to the statistics published by JNTO, inbound tourism began to fall as the pandemic spread from its epicenter in China to other Asian countries. In looking at the official JNTO statistics, January 2020 showed a 1.1% growth rate, with February exemplifying the gravity of the pandemic through a -58.3% drop at the same time in 2019. Since March 2020, inbound tourism has plummeted to -99% growth rate in comparison to the previous year, am unprecedented decrease in Japanese history, as not even the 2011 earthquake and tsunami disaster in northern Japan affected the travel sector so deeply. When looking at JNTO statistics, the number of inbound visitors as of October 2020 is the same as that seen in the 1990s, effectively. During this time of hardship for the tourism industry, the national government has reaffirmed its support for it. While currently it bans the entry of around 150 countries, the government is conducting talks with 15 Asian nations to analyze a gradual restart of inbound travel, by firstly allowing entry to business travelers. Outbound Japanese tourism followed a similar trend, with a consistent negative growth rate for all of 2020 so far and with a -99.9% drop-off rate since April. Conversely, the issues spotlighted by overtourism have completely vanished. Going back to the case of Kyoto, the city suddenly found itself almost devoid of international visitors. This produced two, almost opposite effects. Firstly, tourism-related industries have suffered important economic losses and are eager to welcome visitors again. Secondly, the absence of tourist crowds has motivated the domestic visitors to 'retake' Kyoto and enjoy a more tranquil atmosphere. A local campaign even capitalized on this situation back in February 2020 encouraging domestic tourists to visit and enjoy the newly 'empty' Kyoto (Hunter, 2020).
In conclusion, it may be said that inbound tourism in Japan is, as in other destinations, at a cross-road. On the one hand, the reactivation of the tourism industry is a vital issue for many workers who are directly or indirectly involved in it. The national government, aware of the economic impacts that extensive COVID-19 preventive measures carry, is looking forward to reactivating the tourism industry, as widespread jobs are at stake. Still, the speed of this recovery is debatable - after the SARS pandemic, the tourism industry experienced a rebound after a relatively short time (Zeng et al, 2005), but the ramifications of COVID-19 are likely to be much larger in comparison; therefore, it is unclear if such a rebound will occur. Conversely, going back to a pre-pandemic 'normal' will revive the negative effects of overtourism. These impacts effect not only the environment and the lifestyle of host communities, but can also diminish the overall quality experience of visitors as well. Prevalent discourses in tourism academia have pointed out the current situation as an opportunity to 'degrow' tourism and achieve a more sustainable and ethical modes of development (Benjamin et al, 2020; Higgins-Desbiolles, 2020; Sigala, 2020). While others remark that the proposed reshaped and 'de-grown' tourism industry is unlikely to sustain livelihoods of its current work force, generate new jobs and bring tangible benefits to host communities (Butcher, 2020).
Reference
Benjamin, S., Dillette, A., & Alderman, D. H. (2020). "We can't return to normal": committing to tourism equity in a post-pandemic age. Tourism Geographies, 22 (3), 476-483.
Butcher, J. (2020, May 4). The war on tourism. Spiked. https://www.spiked-online.com/2020/05/04/the-war-on-tourism/
Higgins-Desbiolles, F. (2020). The "war on tourism": Challenges to sustainable tourism in the tourism academy after COVID-19. Journal of Sustainable Tourism, DOI:10.1080/09669582.2020.1803334
Hunter, M (2020). Kyoto launches 'empty tourism' campaign amid coronavirus outbreak. CNN. Retrieved from https://edition.cnn.com/travel/article/coronavirus-japan-kyoto-empty-tourism-campaign-hnk-intl/index.html
Seraphin, H., Sheeran, H., & Pilato, M. (2018). Over-tourism and the fall of Venice as a destination. Journal of Destination Marketing & Management, 9, 374-376.
Soshiroda, A. (2005). Inbound tourism policies in Japan from 1859 to 2003. Annals of Tourism Research, 32 (4), 1100-1120.
Zeng, B., Carter, R. W., & De Lacy, T. (2005). Short-term perturbations and tourism effects: The case of SARS in China. Current Issues in Tourism, 8 (4), 306-322.
---
Author: PROGANÓ, Ricardo Nicolás (Lecturer, Center for Tourism Research, Wakayama University)
Contact: nprogano[at]wakayama-u.ac.jp