Travel and tourism in the age of overtourism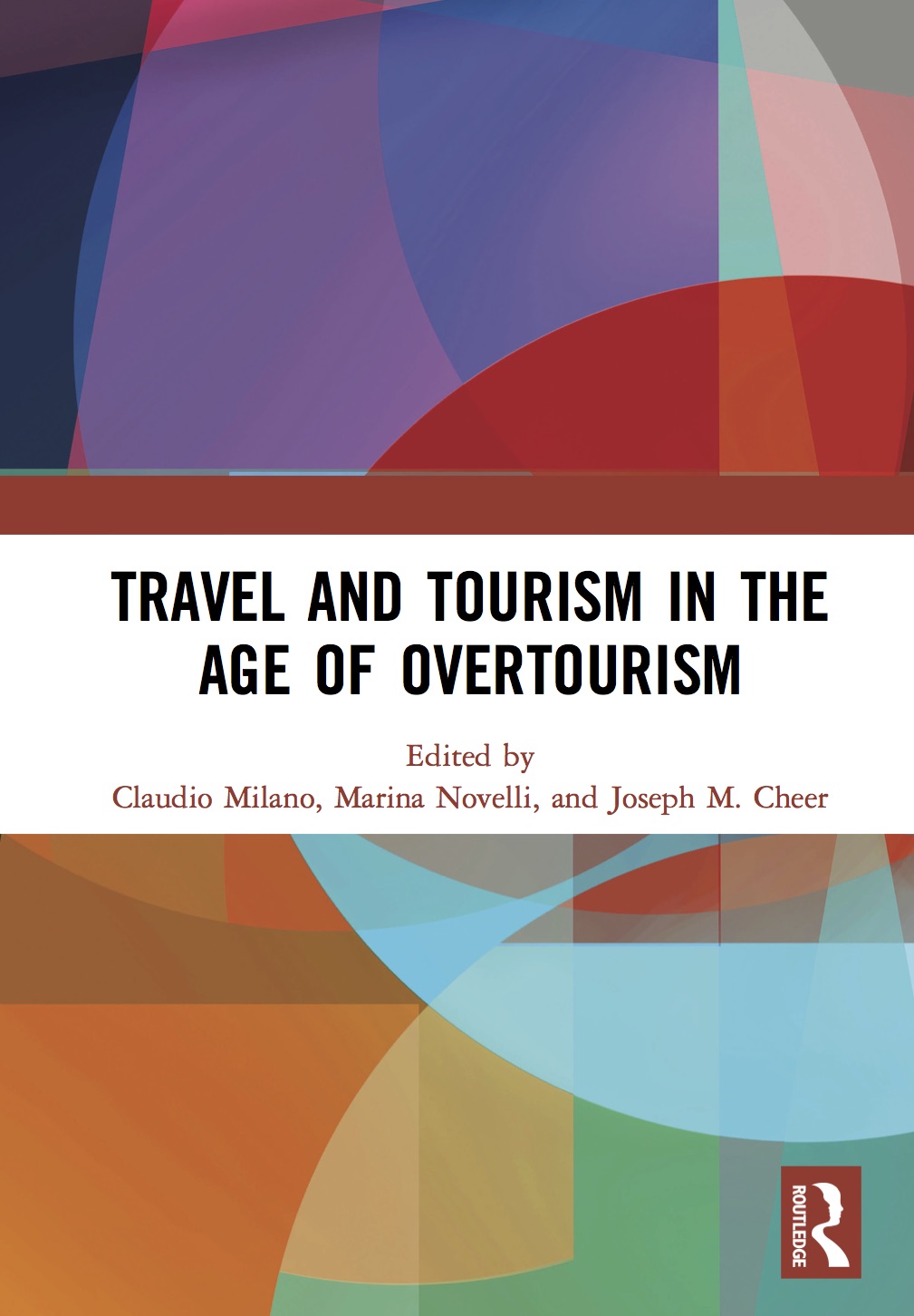 A co-edited book by CTR researcher, Prof. Joseph M. Cheer will be published.
Title
Travel and tourism in the age of overtourism
Editors
Claudio Milano, Adjunct Professor at the Department of Social and Cultural Anthropology at the Autonomous University of Barcelona / Director of IDITUR Tourism Research Dissemination and Innovation Centre at Ostelea Tourism Management School, University of Lleida, Spain
Marina Novelli, Professor of Tourism and International Development at the University of Brighton. UK
Joseph M. Cheer, Professor at the Center for Tourism Research, Wakayama University, Japan / Adjunct Research Fellow, Faculty of Arts, Monash University, Australia
Source
Travel and tourism in the age of overtourism
ISBN 9780367691523
March 30, 2021
Routledge
120 Pages
https://www.routledge.com/Travel-and-Tourism-in-the-Age-of-Overtourism/Milano-Novelli-Cheer/p/book/9780367691523?fbclid=IwAR2DnWPf-mMlLZNW8Bq1goKZu5dAXyTphGH_Z5Y96TaFwVUf47TqpPLHRdI
Book Description
Over the past four decades, a great deal of tourism studies', theories and models have emerged concerning host and guest antagonism, tourism area life cycle, risk of tourism saturation and carrying capacity. These have historically informed academic research, practitioners' thinking and policy and planning interventions. However, these have often appeared to be shifting, rather than addressing the problem. Over the last decade, while many scholars have maintained their interest in the classical debate concerning the impacts of tourism, some have attempted new conceptualisations, while others have converged towards critical narratives promoted by a number of social movements, and have become involved in subsequent discussions on 'overtourism' and 'tourismphobia'. The terms overtourism and tourismphobia have their genesis in the rapid unfolding of unsustainable mass tourism practices and the responses that these have generated amongst academics, practitioners, social movements and grassroots organizations concerned with the detrimental use of urban, rural and coastal spaces, among others, for tourism purposes. The renewed interest in the study of the adverse impacts of tourism, as implied in the term overtourism, is related to a variety of well-established causes.
Travel and Tourism in the Age of Overtourism builds on existing knowledge and makes a theoretical and practical contribution the overtourism debate and the system dynamics underlining it. This collection suggests ways to address this from a tourism and planning perspective. It offers critical reflections on the contemporary evolution of tourism development and the implication of such processes on people, places and spaces.
The chapters in this book were originally published as a Special Issue of the journal Tourism Planning and Development.