[Updated] Japan World's Tourism Film Festival 2021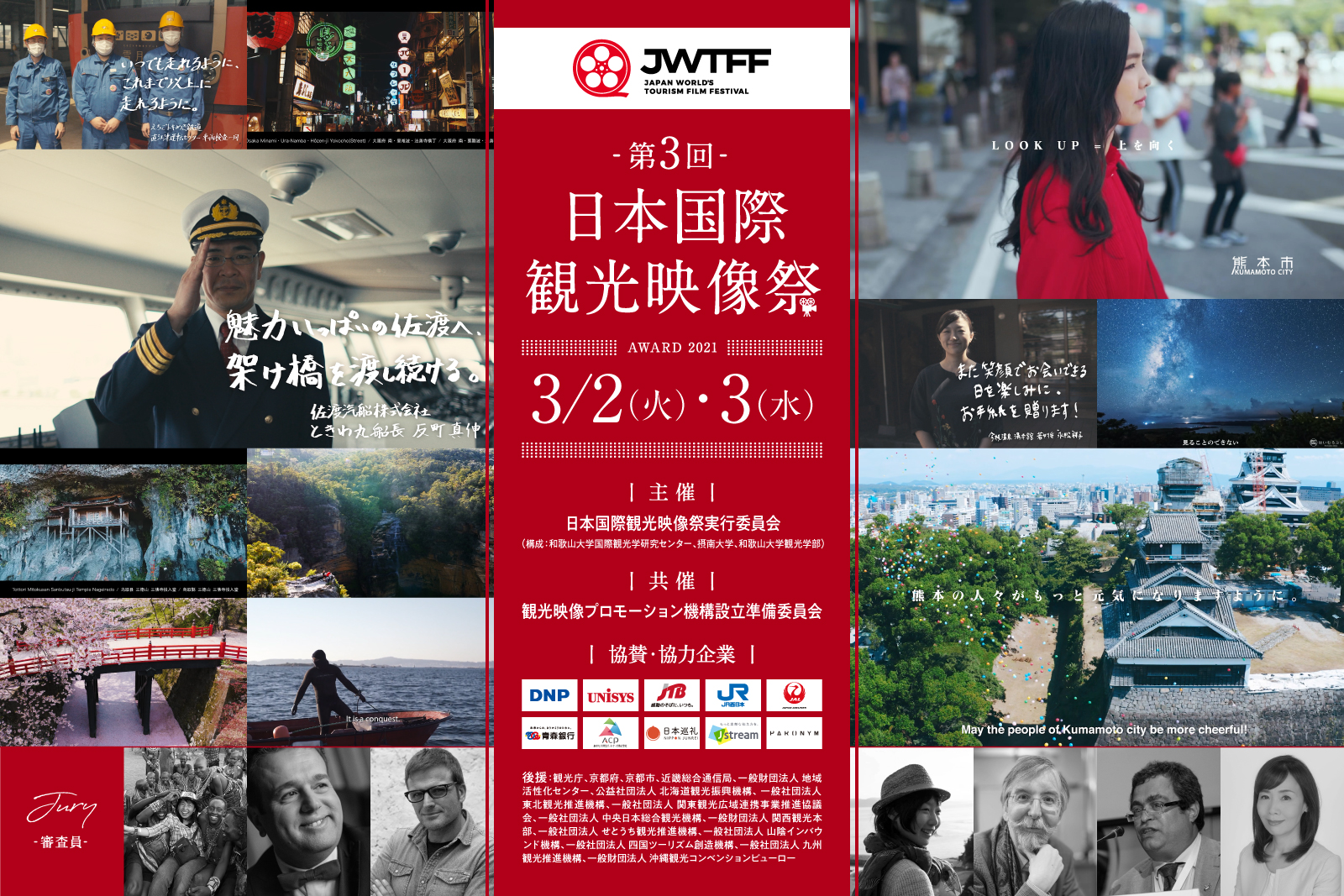 The Japan International Tourism Film Festival (JWTFF) 2021 will be live streamed online! The third festival celebrates our official participation in the International Committee of Tourism Film Festivals (CIFFT)
The JWTFF, founded by Professor Tuyoshi Kigawa, a researcher in the Centre for Tourism Research, is the only international tourism film festival in Japan. It was formally acknowledged by CIFFT in November 2021 as its first member in the Asia region.
JWTFF received a total of 1,327 entries this year - 120 entries from Japan and 1,207 international videos. All programs including an award ceremony will be available with simultaneous English translation.
Japan World's Tourism Film Festival 2021
Dates & Time
(Day 1) Tuesday, March 2, 2021 10:00 - 16:30
(Day 2) Wednesday, March 3, 2021 10:00 - 16:00
Venue
Online streaming from Kiyomizu Temple in Kyoto, Japan
・【Day 1】Tuesday, March 2: Here
・【Day 2】Wednesday, March 3: Here
Program
Please visit the official website.
Registration fee
Free
Organized by
JWTFF Organizing Committee
(Center for Tourism Research, Wakayama University; Setsunan University; Faculty of Tourism, Wakayama University)