Masculinities in the Field: Tourism and Transdisciplinary Research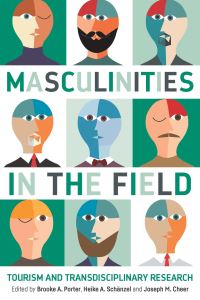 A co-edited book by CTR researcher, Prof. Joseph M. Cheer was published from Channel View Publications.
Title
Masculinities in the Field: Tourism and Transdisciplinary Research
Editors
Brooke A. Porter, Umbra Institute, Perugia, Italy
Heike A. Schänzel, International Tourism Management, Auckland University of Technology, New Zealand
Joseph M. Cheer, Center for Tourism Research, Wakayama University, Japan
Source
ISBN: 9781845417956
Published: 4th Feb 2021
Publisher: Channel View Publications
Number of pages: 256
https://www.channelviewpublications.com/page/detail/?k=9781845417956
Summary
This volume is an essential reference for designing, analysing and reflecting on field research. It advances the literature on gender by taking a specific focus on masculinities. The book is organised into four sections: hegemonic and heteronormative masculinities, performing heteronormative masculinities, situated masculinities and paternal masculinities. The chapters explore the question of what it means to be a 'man' and definitions of masculinities. These reflexive accounts of gendered field experiences further the call for gender positionality in research and will aid tourism researchers and other transdisciplinary scholars. It is a useful tool for supervisors, ethics committee members and researchers (male and female).