[Event report] SEAMA 2021: Islands Tourism & Hospitality Management
An international conference focusing on island tourism and hospitality management "SEAMA 2021: Islands Tourism & Hospitality Management" was organized by Faculty of Global and Regional Studies, University of the Ryukyus on March 6 and 7, 2021 in a hybrid-mode. The Center for Tourism Research (CTR) supported this annual international conference as one of supporting organizations (Koen organizations).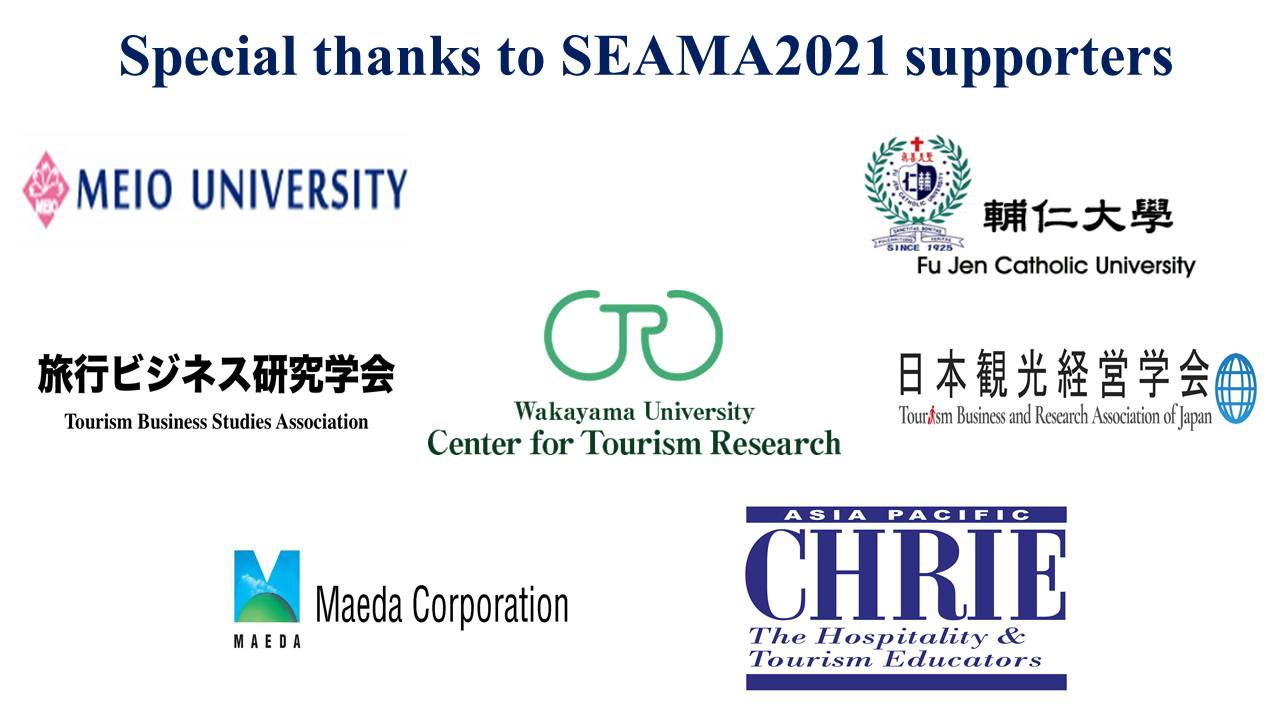 The conference had five keynote speeches delivered by leading scholars including Professor Kaye Chon (School of Hotel and Tourism Management, The Hong Kong Polytechnic University) and Professor Regina Scheyvens (School of People, Environment and Planning, Massey University), two individual presentation sessions, and two panel discussions. During the two-day conference, approximately 60 people attended either online or on site.
From the CTR, Prof. Joseph M. Cheer joined the first panel discussion as the moderator, and Dr. Hayato Nagai joined the second panel discussions as the panelist and moderator.
●Panel discussion on March 6
Theme: With Corona, After Corona, how the tourism survive and develop
Panelists: Prof. Joseph M. Cheer (Wakayama University), Prof. Keir Reeves (Federation University Australia), Dr.Yanki Hartijasti (University of Indonesia), Dr. Huong Bui (Ritsumeikan Asia Pacific University)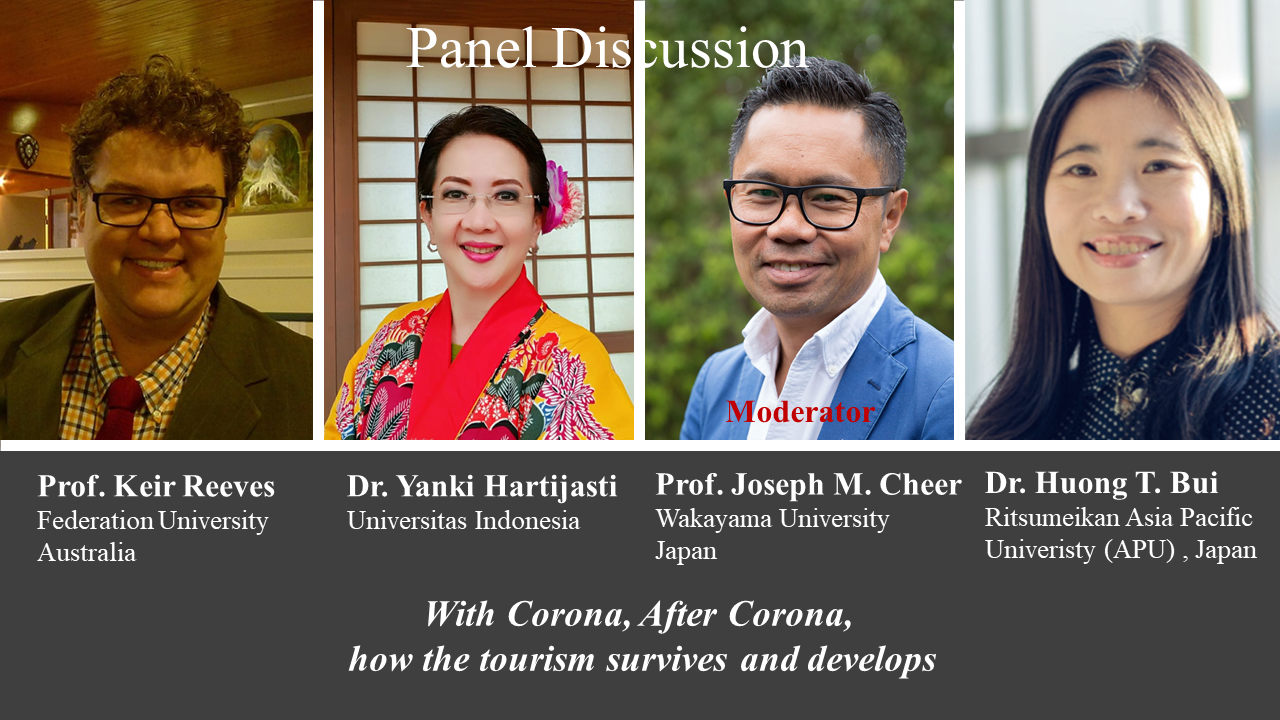 ●Panel discussion on March 7
Theme: The future of tourism and hospitality education in Japan: Lessons learned in 2020
Panelists: Dr. Hayato Nagai (Wakayama University), Prof. Kyoko Morikoshi (Hokusei Gakuen University Junior College), Dr. Hiroaki Saito (Ritsumeikan Asia Pacific University), Dr. Kate Inyoung Yoo (Kansai Gaidai University)