[Event report] The 7th Annual Conference of EATSA
Between June 28 and July 2, 2021 an international conference the 7th Annual Conference of EATSA (Euro-Asia Tourism Studies Association) was held at University of the Ryukyus, Okinawa in Japan and live streamed online. About 70 scholars from more than 20 nations and areas attended, and research presentations and keynote addresses were presented under the theme of 'Localization and Globalization of Tourism in Europe and Asia'. The Center for Tourism Research (CTR) supported this annual international conference as one of supporting organizations (Koen organizations).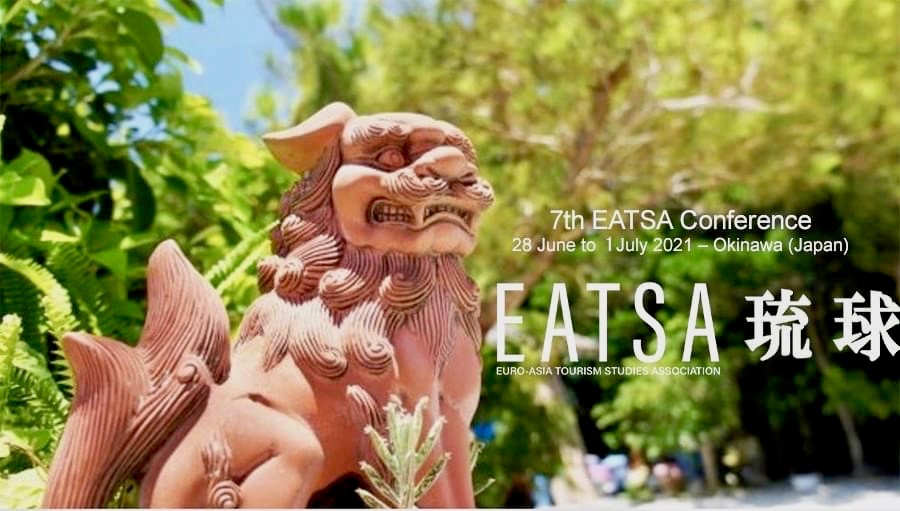 From the CTR, Prof. Joseph M. Cheer provided a keynote presentation titled as 'On Resilience, Human Flourishing and Tourism at the Periphery: A Therapeutic Landscapes Treatise'. Besides, the following works were presented by CTR researchers in the parallel sessions.
Service quality mechanisms of religious tourism: An examination on Shugendo guides (Ricardo Nicolas Progano)
Comparing the effects of cognitive and affective messages on tourist destination promotion (Kaede Sano, Hiroki Sano, Yuji Yashima, Hajime Takebatyashi)
Mobility-as-a-Service (MaaS) in sustainable tourism destination development: A case study of Japan (Hiroki Sano, Kaede Sano)​
Characteristics of Japanese tourism films from the perspective of management side of Japan World's Tourism Film Festival (Tsuyoshi Kigawa)
◆EATSA2021 official website https://www.eatsa-researches.org/2021/