[Webinar] Decarbonising academic conference travel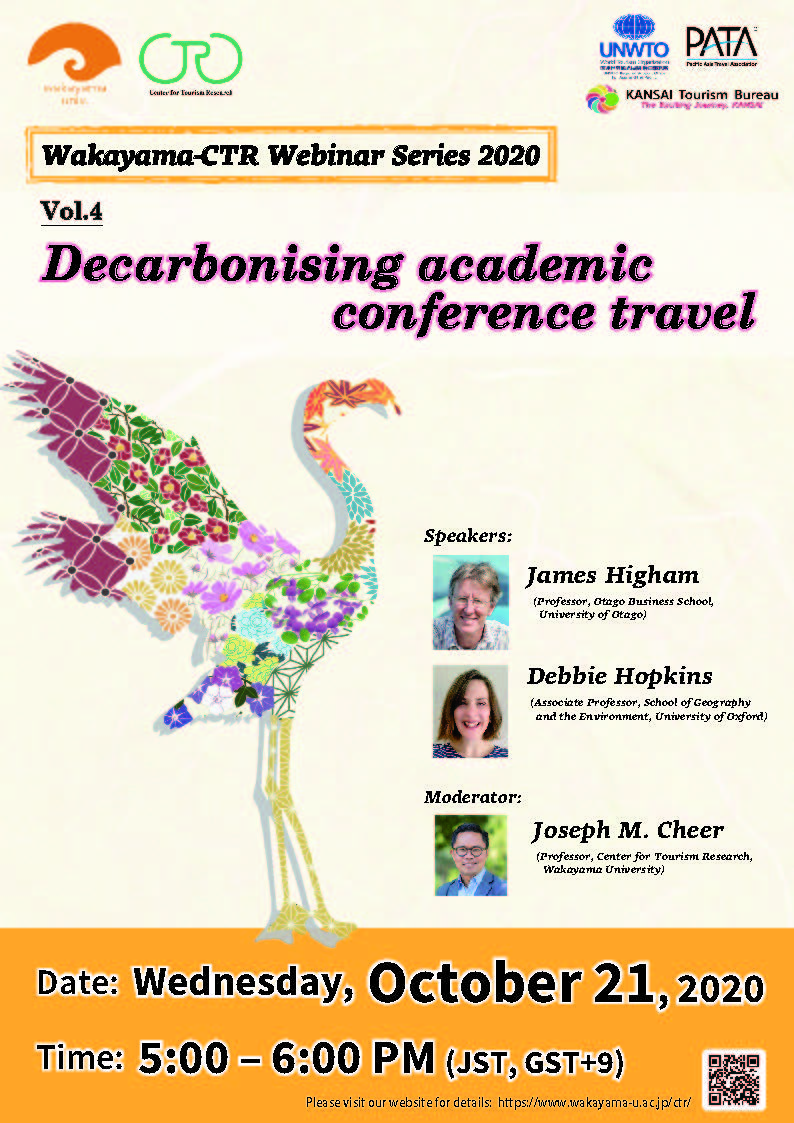 Flyer(Download/PDF file)
Center for Tourism Research (CTR), Wakayama University hosts webinar series from Japan inviting prominent tourism scholars around the world.
A prominent expert of sustainable tourism studies, Prof. James Higham (University of Otago), and Associate Professor Debbie Hopkins (University of Oxford) will discuss the decarbonisation of academic conference travel. Will they remain online or return to face-to-face?
Register now and join us for free.
Theme
Wakayama-CTR Webinar Series 2020
Tourism, Sustainability and Recovery: Asia Pacific Expert Outlook
Vol.4 'Decarbonising academic conference travel'
Overview
In our recent Nature paper published on 15 July (Klower et al., 2020), we discuss the different models which may be deployed to (radically) reduce aviation emissions related to academic conference travel. Using this as our starting point, we will discuss the insights into decarbonisation that are afforded by a comprehensive analysis of conference travel emissions, and alternative low-carbon conference models that have started to emerge due to the unprecedented travel restrictions imposed in response to the COVID-19 pandemic. We will then discuss the perceived and articulated need for corporeal mobility and face-to-face interaction, based on the preliminary findings of a mixed method project at the University of Oxford. In the context of COVID-19, where work-related air travel has entirely ceased, the research uncovers where opportunities for change lie, but also a sustained desire for mobility once it is again possible. This suggests a need for change led by international and national disciplinary associations, conference organisers and academic institutions to prevent a return to business-as-usual.
Date
Wednesday, October 21
Time
5:00~6:00PM (JST, GMT+9)
Venue
Zoom Webinar (online)
Please update your Zoom app to the latest version for privacy and security.
Please check the Zoom official website.
Presenters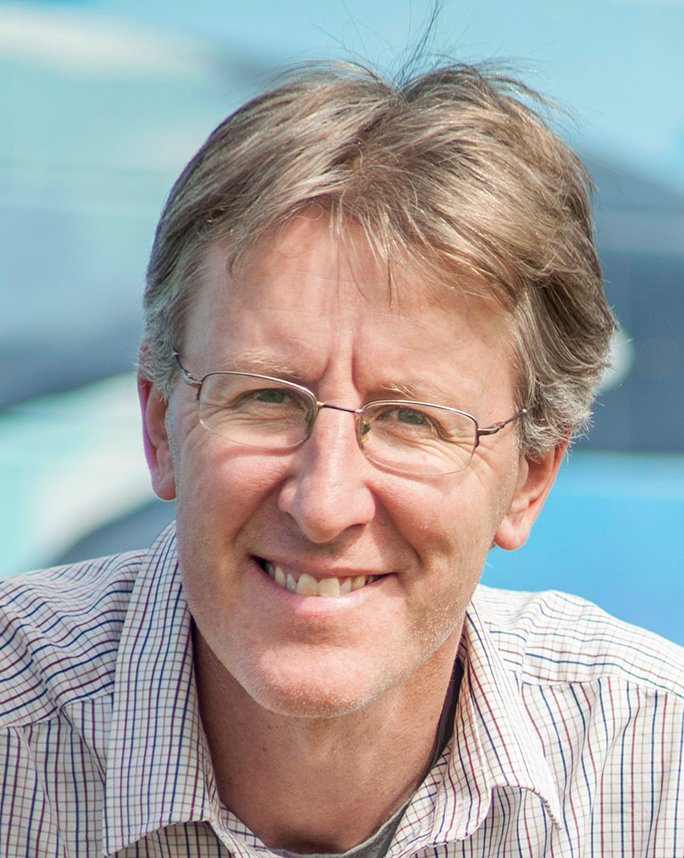 Dr. James Higham (Professor, Otago Business School, University of Otago, NZ)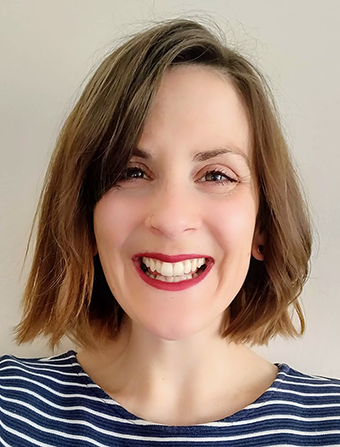 Dr. Debbie Hopkins (Associate Professor, School of Geography and the Environment, University of Oxford, UK)
Moderator

Dr. Joseph M. Cheer (Professor, Center for Tourism Research, Wakayama University, Japan)
Registration
Secure your 'seat' here.
*Since the space is limited, the registration may close before the due date.
*We will handle your contact details in line with our Privacy Policy .
Organizer
Center for Tourism Research, Wakayama University
Supporters
UNWTO Regional Support Office for Asia and the Pacific
Pacific Asia Travel Association (PATA)
Kansai Tourism Bureau
Contact
Center for Tourism Research, Wakayama University
Sakaedani 930, Wakayama-city 640-8510, JAPAN
E-mail *Click here to the Contact page.
---
Related article
[Webinar] Tourism, sustainability and de-growth
[Webinar] Recovering sustainably, global lessons for Japan's tourism industry