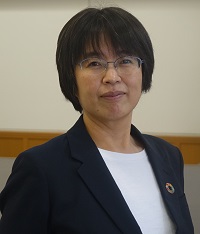 Wakayama University's Faculty of Economics, which originated from Wakayama High Commercial School, celebrates its 100th anniversary. Based on the long-lasting trust built by the active contributions of many alumni, the students have grown significantly and are active in various industries and government agencies.
Here at Wakayama University's Faculty of Economics, we know that students require a broad range of knowledge and skills to address 21st century economic and social issues.
Of course, we assist students to develop a solid base of specialized economic knowledge. But we also provide opportunities to acquire the knowledge that contextualizes economic expertise, including a broad understanding of human behavior, the structure of society, the natural environment, and science and technology.
In addition, we help students to process, analyze, and interpret economics-related data, and to make decisions based on this data. Most economic issues are difficult to address alone, and some require regional or international cooperation. Therefore, our students also learn how to interact with diverse people, and to work cooperatively with others to solve problems.
We look forward to welcoming students to our Faculty, where they will build the knowledge, skills, and attitudes required to become tomorrow's economic leaders and problem solvers.
KANAGAWA Megumi   
Dean of the Faculty of Economics